There's plenty to sink your fangs into this week in the Fangreaders Chatroom, so be sure to pop in and share your fan-addictions:
We've got these fabulous book chats:
************
We are also very happy to have Merick share her skills and do a Tarot Reading chat this week. So look out for date and time and be sure to get your name down fast since slots fill up quickly
~Sunday~
Dying to chat about the new "Vampire Diaries" Season 4 episode? Join us to share your reactions to the season premiere.
Hosted by Fairyblood
Chat starts at 8pm GMT Greenwich Mean Time
(9pm British Summer Time, 4pm U.S. Eastern Standard Time)
~Monday~
The SVM/True Blood Fanfic Vault
This week's Fanfic Chat:
Second Chances by Laura Siri Adult
What if Pam had turned Hadley instead of Queen Sophie Anne? Sookie finds herself learning the ropes of the supernatural world at the hands of her vampire cousin while trying not to lose herself in the attentions of a certain sexy Viking sheriff... Sookie/Eric, Pam/Hadley
Hosted by JecaNS
Chats starts at 8pm GMT
(9pm British Standard Time, 4pm U.S. Eastern Standard Time)
************
~Fangs, Fantasy & Fiction~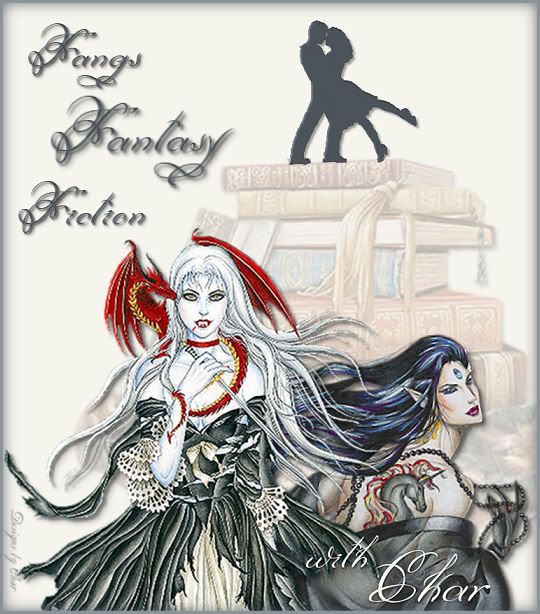 Please join us to talk about "Fever Series" by Karen Marie Moning.
Hosted by Musings by Char
10 pm EST (9pm CST)
~Tuesday~
"It's strange because sometimes I read a book, and I think I am the people in the book" from Perks of Being a Wallflower
Welcome to the new Wallflower Bookclub
Current Book Chat:
The Perks of Being a Wallflower by Stephen Chbosky
hosted by Jacqueline
Chat starts at 8pm GMT (9pm British Summer Time, 4pm Eastern Standard Time)
~Wednesday~
The True Blood UK Season 5 Chat

Did you just watch the latest True Blood's Episode of Season 5 UK this past Monday? Need to nurse your fangover? Then grab your drink from the bar and join us in the Chatroom as we share our reactions to those "Good Times" in Bon Temps
Hosted by Fairyblood
Chat starts at 8pm GMT
(9pm British Summer Time, 4pm Eastern Standard Time U.S)
~Thursday~
Fan Art: Beyond 1000 Words
Join us and share your favorite "Devianart" fan-artist/s
Hosted by JecaNS
8pm GMT (9pm BST, 4pm EST)
**********
~Supernatural Book Club~
Current Book Chat:
The Fallen Angels Series by J.R. Ward
Hosted by Xia Cheyenne
9pm EST [6pm Pacific, Fri 1pm Auckland NZ]
~Friday~
The Vampire Lover Book Club
What is it that we love about these undead creatures? Uncover all the mysteries of the vampires as described from our favourite authors.
Our current book:
~Saturday~
Mada's Imaginarium
Hear ye, hear ye, step right up...and step inside...
Welcome to Mada's Imaginarium, the place where your quirkiest, weirdest, most burning questions about our favorite supernatural characters from books, movies or series get debated! We'll figure out the inner workings of vampire sex, vampire baby-making, shifters' and weres' second day regrets, and many more burning questions you may have.
__________________________________________________________
Join our Goodreads group
"The Fangreaders"
http://www.goodreads.com/group/show/77843-the-fangreaders
*********************************************************************
All are welcome in the Chatzy Chat Room that are 18+ years of age.
You will need an invite link to enter.
If you have not been to the Fangreaders chatroom before, please email thefangreaders@gmail.com .
Invites are a one time process and are sent out as soon as possible. Once you have your invite link you will be able to enter and return to the chatroom at anytime.